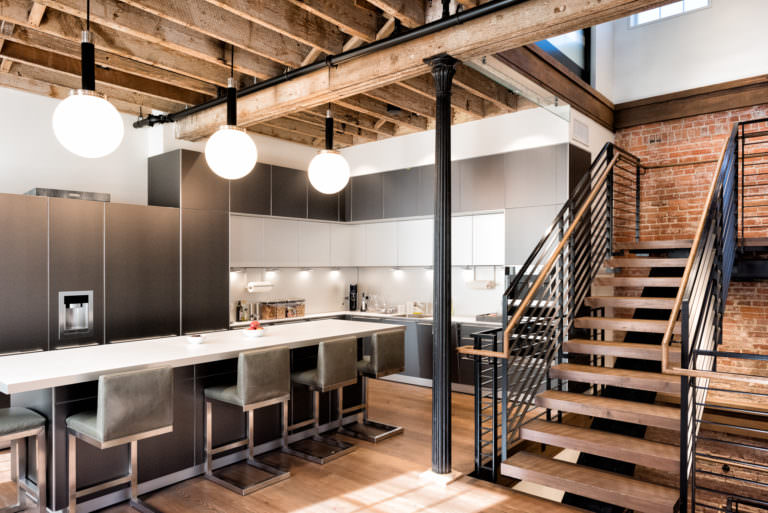 Bonitt Builders is an award-winning custom home builder and remodeler based in Northern Virginia. We are committed to delivering the highest quality to our clients.
Over the past 35 years we have assembled the most talented team of craftsman and subcontractors in the area to work on our projects, and that work has been recognized for its excellence by the American Institute of Architects, as well by national publications such as Custom Home Magazine, Town and Country Magazine, Home Magazine, The Washingtonian, and Residential Architect Magazine.
Our commitment to quality requires us to limit the number of projects we take on. If you are considering a project that demands only the best, consider us. Our portfolio of projects range from contemporary to traditional and speak to the multiple talents of our team, staff, and all the wonderful people who work with us. Our experience can give you the peace of mind that your project will be well managed, supervised, and finely crafted. Ultimately, our biggest reward is the satisfaction that our clients and their families have in enjoying their extraordinary new spaces.
About the Owner, Murray Bonitt
We could be spending a lot of time together, so it's important that you know something about the guy whose name is on the door.
Sawdust and sweat . . . I remember the first time I was exposed to them and became instantly addicted. I was home in Joplin, Missouri, for spring break from the University of Missouri and I got a job assisting a carpenter working on a McDonald's restaurant. We built a new cedar fence around the restaurant patio area. The carpenter was a wizard with his tools, and I can still remember the sense of satisfaction that I had when I stood back and admired our work. That summer, I knew I'd find a way to build a career that would give me that same sense of satisfaction every day.
Thirty-five years after I started Bonitt Builders, I look back and trace our success to that first experience. At times it's hard for me to believe how far we've come. From my early days of working on people's basements to building and remodeling some of the finest homes in Northern Virginia, our commitment to quality has garnered the award-winning success that enables us to proudly proclaim that "we build it better." When we received the coveted Grand Honor Award from the American Institute of Architects for excellence in residential construction, which is the highest award given for this type construction, we formally decided to adopt the tag line "We Build It Better" as part of our logo as recognition of the efforts of our team, and as a daily reminder of the commitment we bring to our projects.
About the Team
A commitment to quality is valuable only if your team can deliver on such a promise. Bonitt Builders has identified and retained the finest talent in the business and our team is our single greatest asset.
My philosophy on putting together a team is simple: find the best and hire them; seek out the best subcontractors and hire them. Check out what a respected interior designer had to say about us:
"There is a dedication on the part of every member of the Bonitt Builders team and their subcontractors. Having worked with them on residential projects for over ten years, I can attest to the breadth and depth of their knowledge and experience. Their pride in their work comes straight from Murray, whose insistence on perfection can drive everyone crazy, but when it's all done, we are all so proud of the work we achieved because he pushed us so hard. Their relationship with me, as the client's interior designer, has always been collegial and positive, and that attitude results in the very best outcome for the client." (Frede Ottinger, Interior Designer)